Extra Large Tall Storage Containers 7 qt/ 220oz
For Flour, Sugar, Rice
Airtight Kitchen & Pantry Bulk Food Storage
Includes 2 containers, measuring scoops, pen & 8 Labels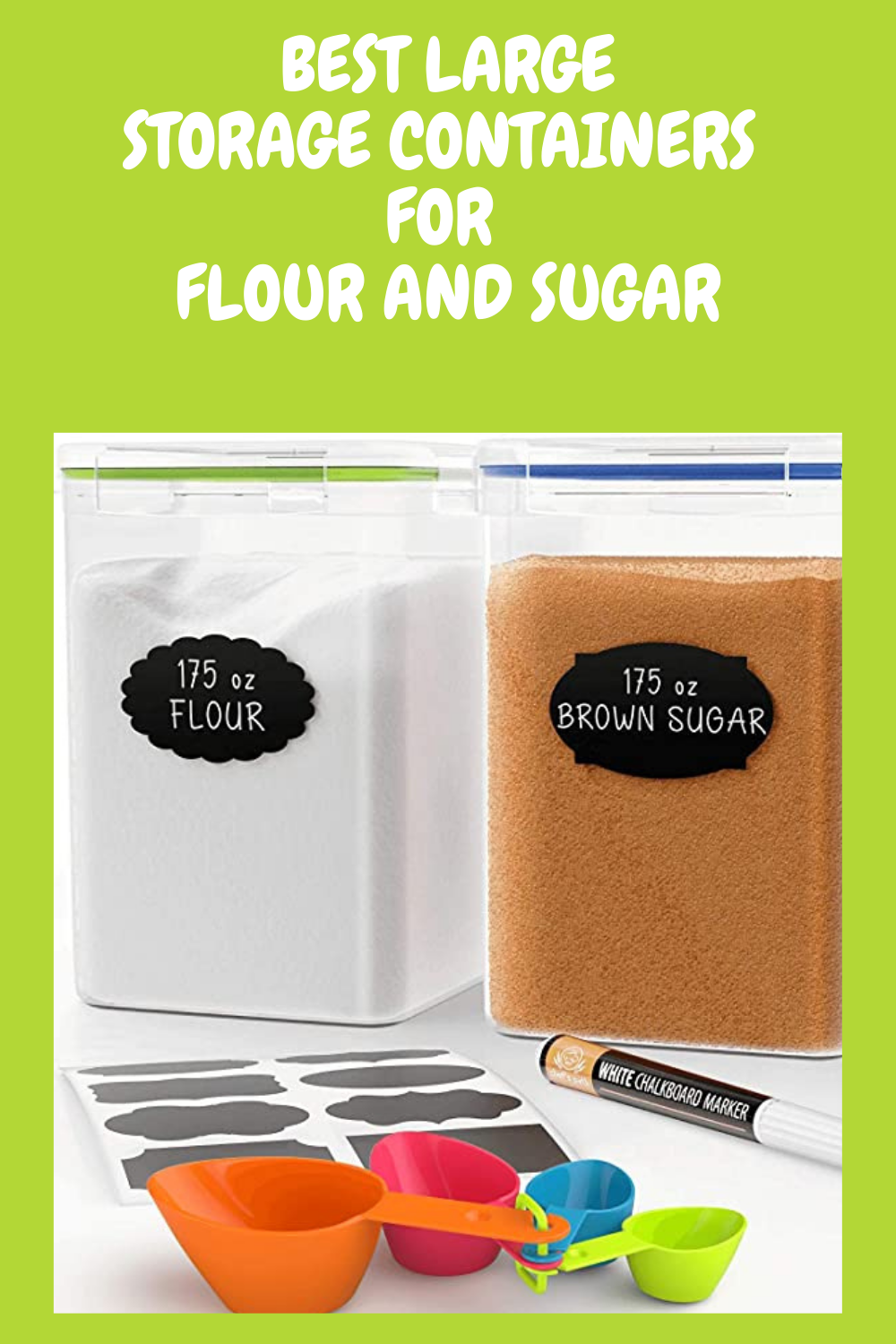 Here's another great choice for one of the best large flour and sugar storage containers:
2 Rubbermaid 21 Cup Dry Food Containers
Comfortable Grip Allows You To Handle Container With Ease
Holds 5 lbs of flour or sugar
Measures approx. : 10″ tall x 9.5″ long x 4.7″ wide
Space Efficient: Stack Smartly Or Side By Side To Save Space
Amazon and the Amazon logo are trademarks of Amazon.com, Inc, or its affiliates. Moms Treasure Chest is a participant in the Amazon Services LLC Associates Program, an affiliate advertising program designed to provide a means for sites to earn advertising fees by advertising and linking to Amazon.com. When you buy through links on our site, we may earn an affiliate commission at no added cost to you.  
Recent Posts by Moms Treasure Chest: