Nutter Butter Flip Flop Cookies
These adorable flip flip cookies are super easy to make and look great! Take them along to a pool party or BBQ and you'll be the hit of the party.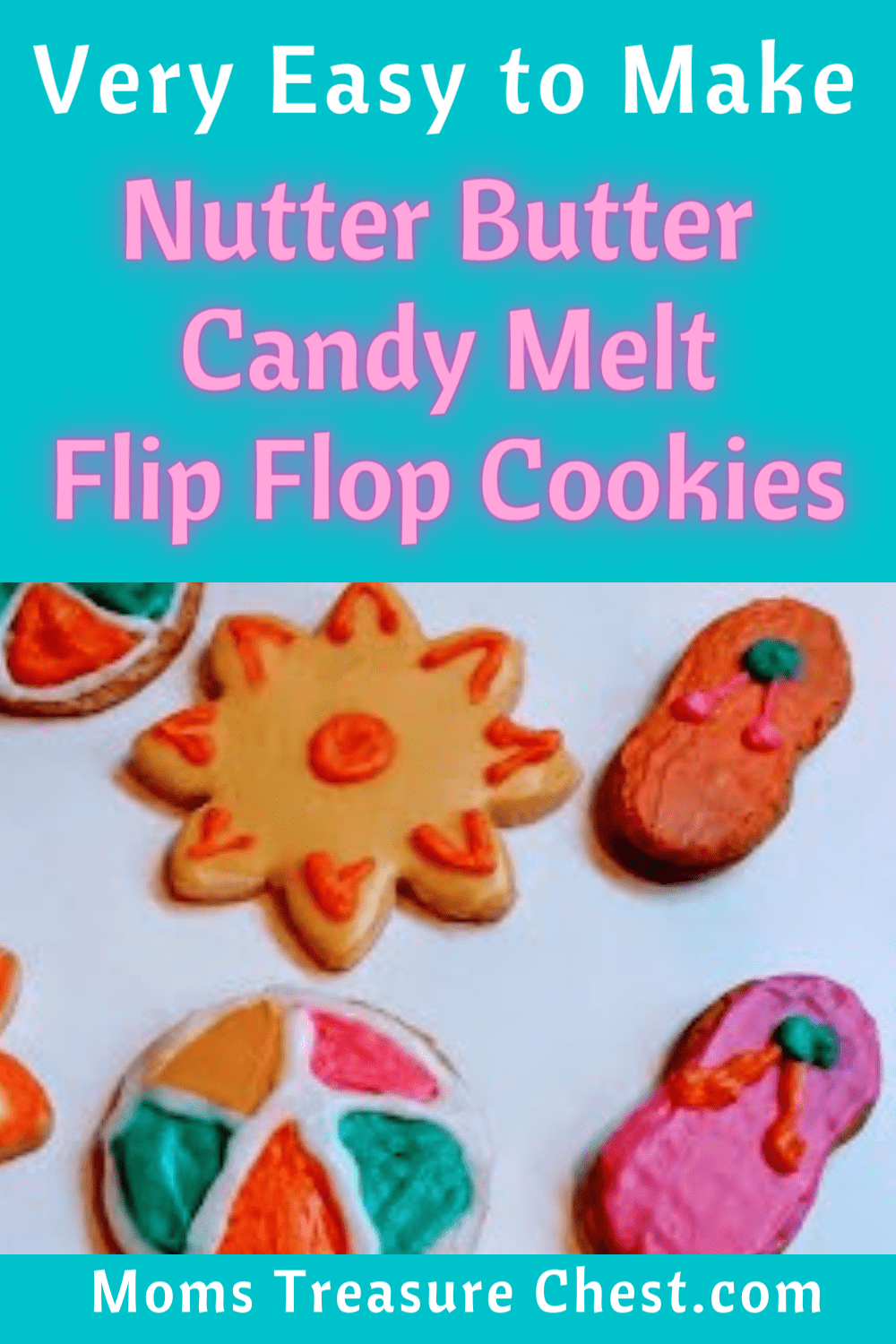 All you need to make fun summer nutter butter flip flip cookies is the following:
Ingredients:
Nutter Butter Cookies
Candy melts in two or more of your favorite colors
Ziploc Plastic sandwich bags or cake decorating piping bags
You can purchase all the flip flop ingredients below:
.
How to Make Nutter Butter Flip Flop Cookies:
Place the candy melts in a bowl, melt as directed, usually 30 seconds at a time, stirring in between, untll they are nice and smooth.
Using a butter knife or offset spatula, spread the candy melts over each cookie, let dry.
Add the details: the cookies look best if you use a different color for the details than the base.  Place melted candy melts in a baggie, cut a tiny piece off one corner of the baggie and pipe the straps of the flip flops on the cookies.
Let cookies dry then place in cellophane bags for gifts or favors or on  a cookie tray for parties.
Buy Cellophane gift bags for your flip flop cookies here: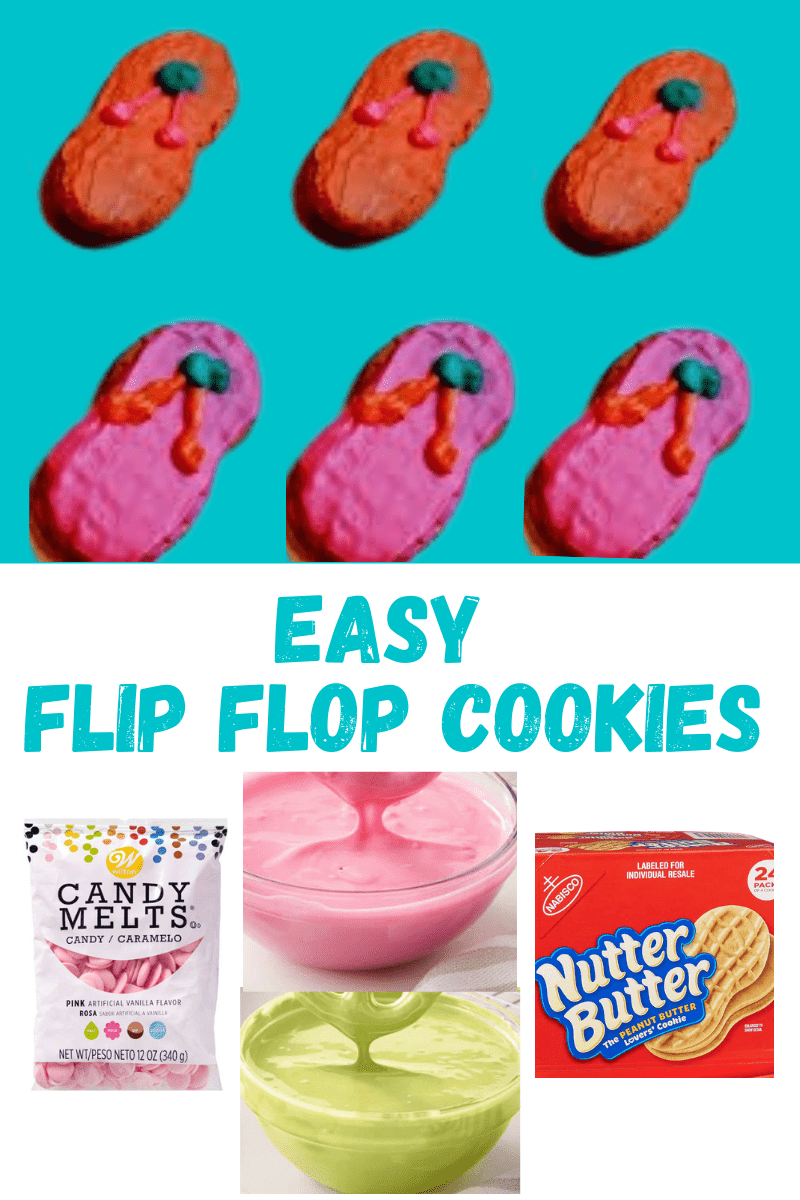 Delicious Chocolate Chip Cookie recipe from Moms Treasure Chest:
Doubletree Chocolate Chip Cookie Recipe
Amazon and the Amazon logo are trademarks of Amazon.com, Inc, or its affiliates. Moms Treasure Chest is a participant in the Amazon Services LLC Associates Program, an affiliate advertising program designed to provide a means for sites to earn advertising fees by advertising and linking to Amazon.com. When you buy through links on our site, we may earn an affiliate commission at no added cost to you.  
Recent Posts by Moms Treasure Chest: