If you're a crafter at heart you can relate to these fun crafters sayings and quotes…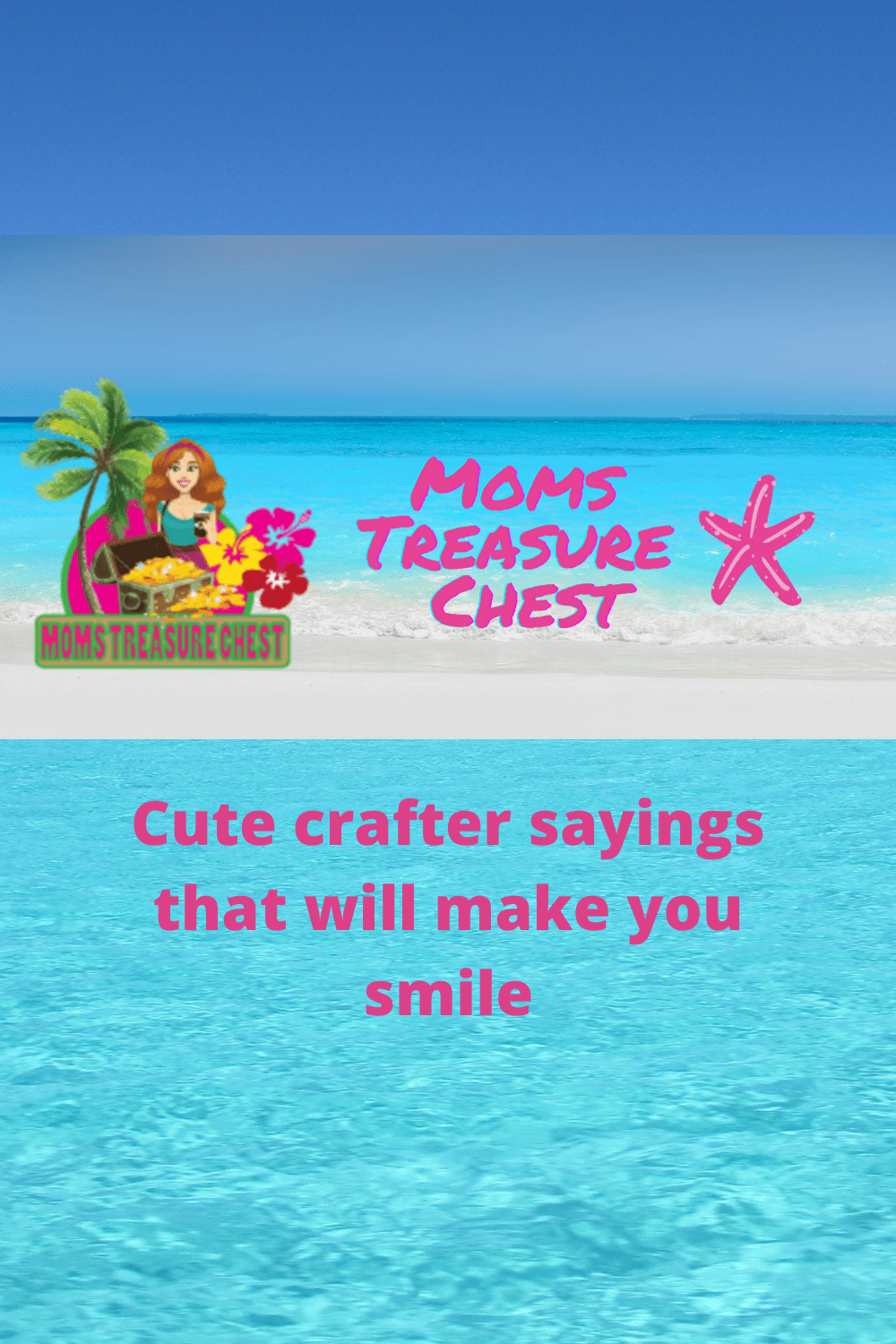 And here are a few more to make you smile…
Crafts fill my days – not to mention my living room, bedroom and closets!
Blessed are the children of scrapbookers, for they shall inherit the scrapbooks.
I craft therefore I am – broke.
I could keep on scrappin'
or I could go to bed,
but then what would I do
with all these layouts in my head?
Some girls are just born with glitter in their veins.
Live. Love. Sparkle.
I craft so hard I sweat glitter.
I Have Too Much Scrapbook Paper… Said No One Ever.
Creativity is Contagious. Pass it On
I'm Addicted to Scrapbooking. I Need a 12×12 Step Program
I Only Craft on Days that End in Y.
If All Else Fails, Add Another Embellishment.
Scrapbooking is All Fun and Games Until Someone Loses an Eyelet.
Creative Minds Are Rarely Tidy.
I Was Crafty When Crafty Wasn't Cool.
You Can't Use Up Creativity. The More You Use, The More You Have.
Makers Gonna Make.
Working On My PHD in Crafting (Projects Half Done)
You know you're an crafter if you buy more paper than shoes!
"If you hear a voice within you say, 'You cannot paint,' then by all means paint, and that voice will be silenced" – Vincent Van Gogh
"Creativity is contagious, pass it on" – Albert Einstein
Amazon and the Amazon logo are trademarks of Amazon.com, Inc, or its affiliates. Moms Treasure Chest is a participant in the Amazon Services LLC Associates Program, an affiliate advertising program designed to provide a means for sites to earn advertising fees by advertising and linking to Amazon.com. When you buy through links on our site, we may earn an affiliate commission at no added cost to you.  
Recent Posts by Moms Treasure Chest: