Chalk Paint Entry Table Before And After…
What a difference a little paint makes!
Creating beautiful home decor and furniture pieces doesn't  really require any special training, just a little time and patience.  You can makeover  store-bought pieces or flea market finds to look like they came from a French countryside cottage simply by using Chalk Paint.
Making over this entry table was easy breezy, no need to strip or sand, just one coat of Chalk Paint did the trick!
Not to be confused with "chalkboard paint", which creates a surface that can be written on with chalk, "chalk paint" is a specialized paint lends a chalky appearance and feel to surfaces, and can paint over a variety of surfaces with out any prep work like sanding.
Entry Table Before using chalk paint: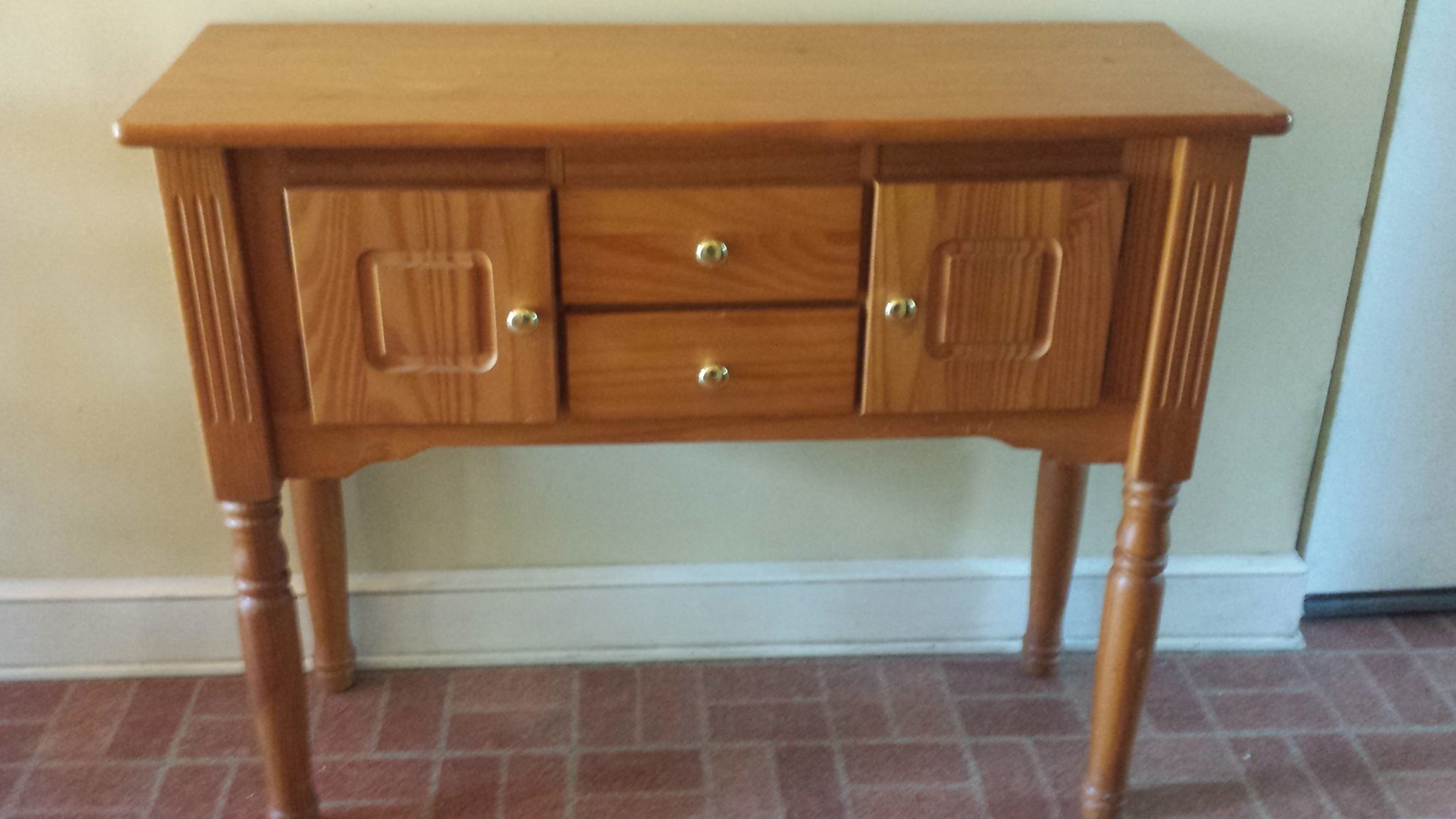 Chalk Painted Entry Table After:

 Check here for current price and colors for Rust-Oleum chalk paint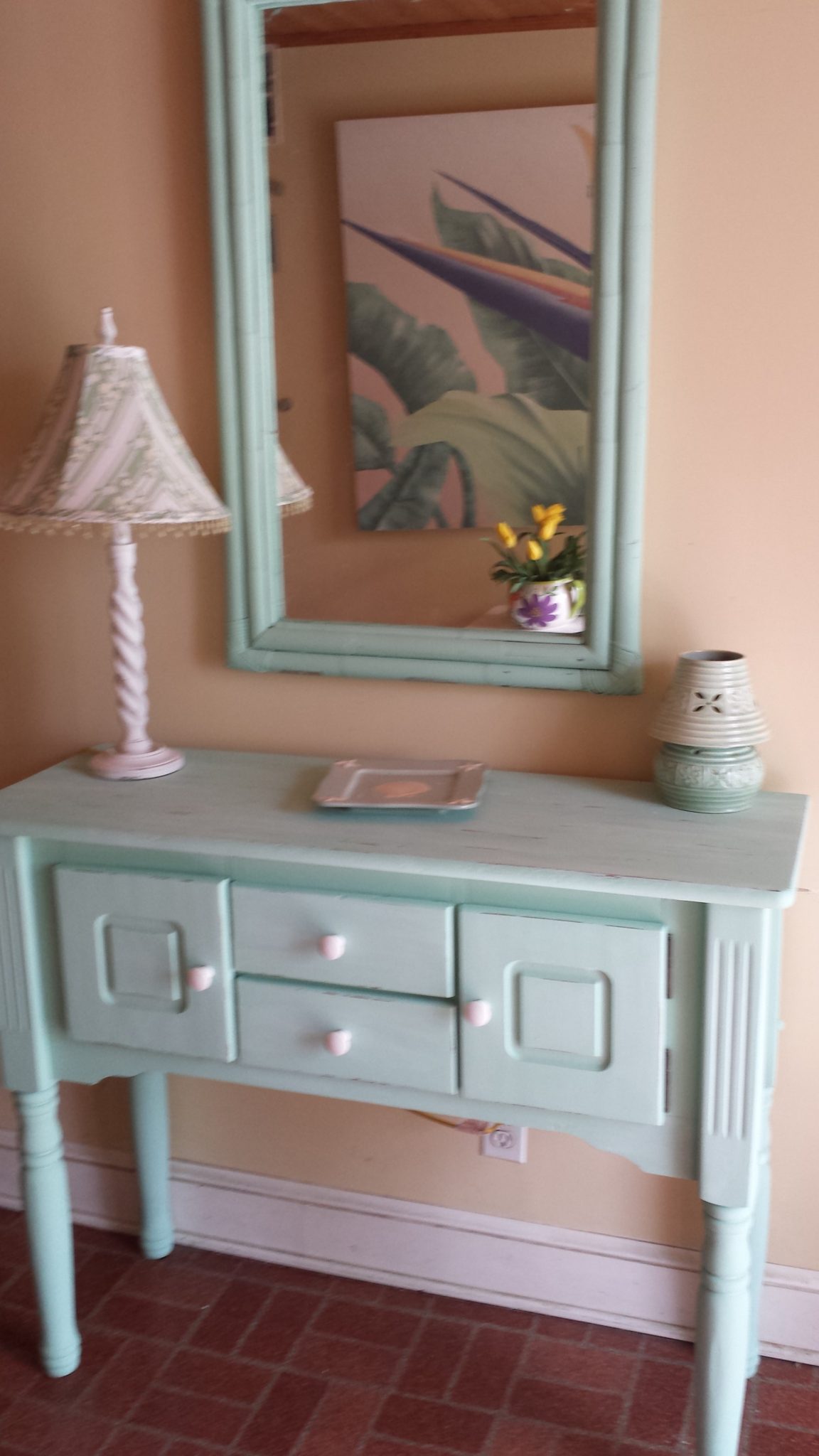 Amazon and the Amazon logo are trademarks of Amazon.com, Inc, or its affiliates. Moms Treasure Chest is a participant in the Amazon Services LLC Associates Program, an affiliate advertising program designed to provide a means for sites to earn advertising fees by advertising and linking to Amazon.com. When you buy through links on our site, we may earn an affiliate commission at no added cost to you.  
Recent Posts by Moms Treasure Chest: