Easy Pineapple Casserole Recipe
This pineapple casserole is a family favorite at our holiday dinners.  Sometimes is also called pineapple stuffing. It's a great side dish for brunch, or any ham dinner as well.  It's a really easy recipe to make, and so delicious it's almost like a dessert.
Pineapple Casserole Ingredients
1 stick Butter
1 cup Sugar, granulated
4 Eggs, large
5 slices Bread, cubed
1 large can Crushed Pineapple, drained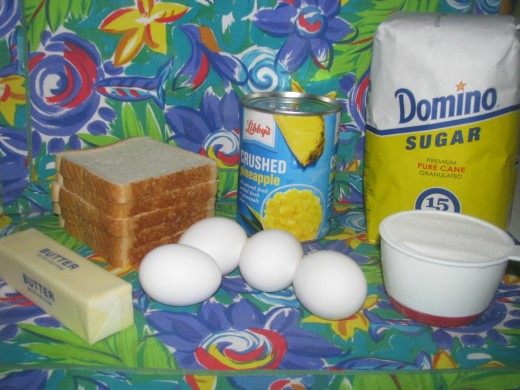 Instructions
In a large bowl, cream butter and sugar with a mixer. Add eggs one at a time blending well after each addition.
Add the bread and drained pineapple to the bowl. Stir by hand until well blended.
Pour mixture into a greased baking dish.
Bake at 350 degrees for approximately 40 minutes or until lightly browned on top. Serve hot or cold and enjoy!