What is a Magic Dessert Ball?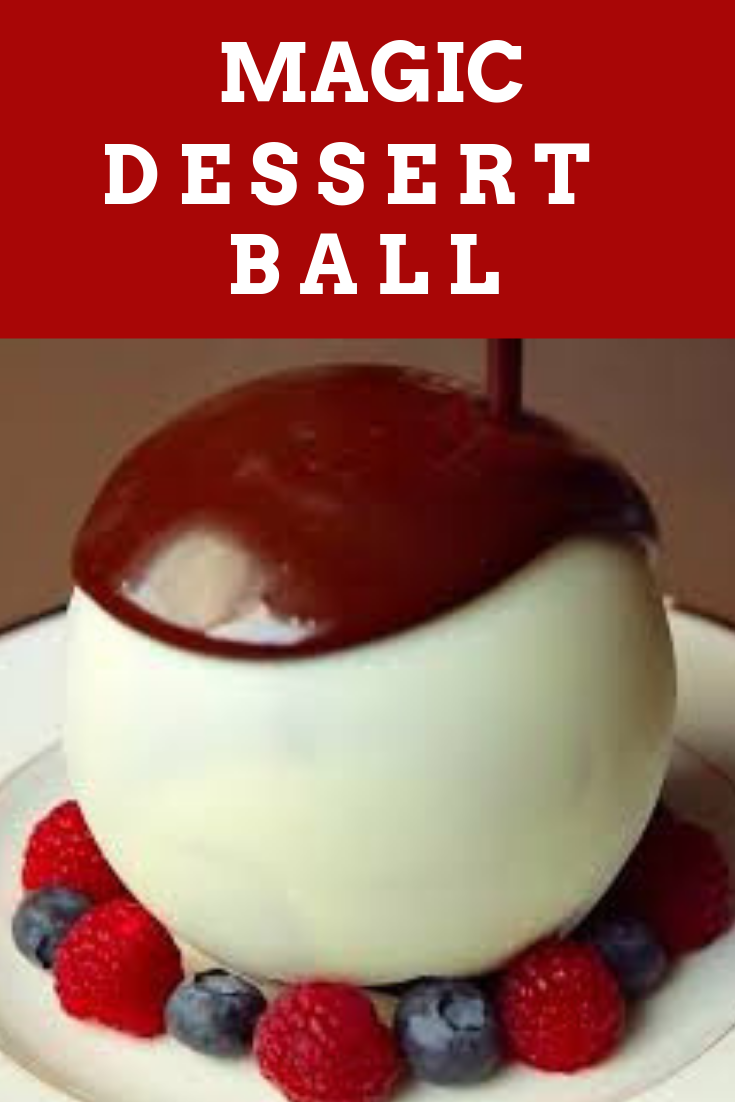 What is a Magic Dessert Ball also known as a Magic Chocolate Ball?
Well,  it's a spectacular dessert for sure, with that "oh wow" factor.  A Magic Chocolate Ball dessert is a hollow sphere of chocolate on the dessert plate, and when hot chocolate syrup is poured over the finished creation it melts away or opens up like a bird's egg, revealing a surprise center.  Chefs put brownies, fruit and even ice cream inside the chocolate shells.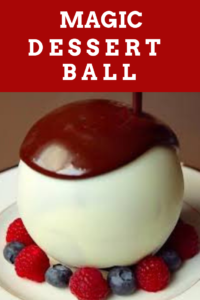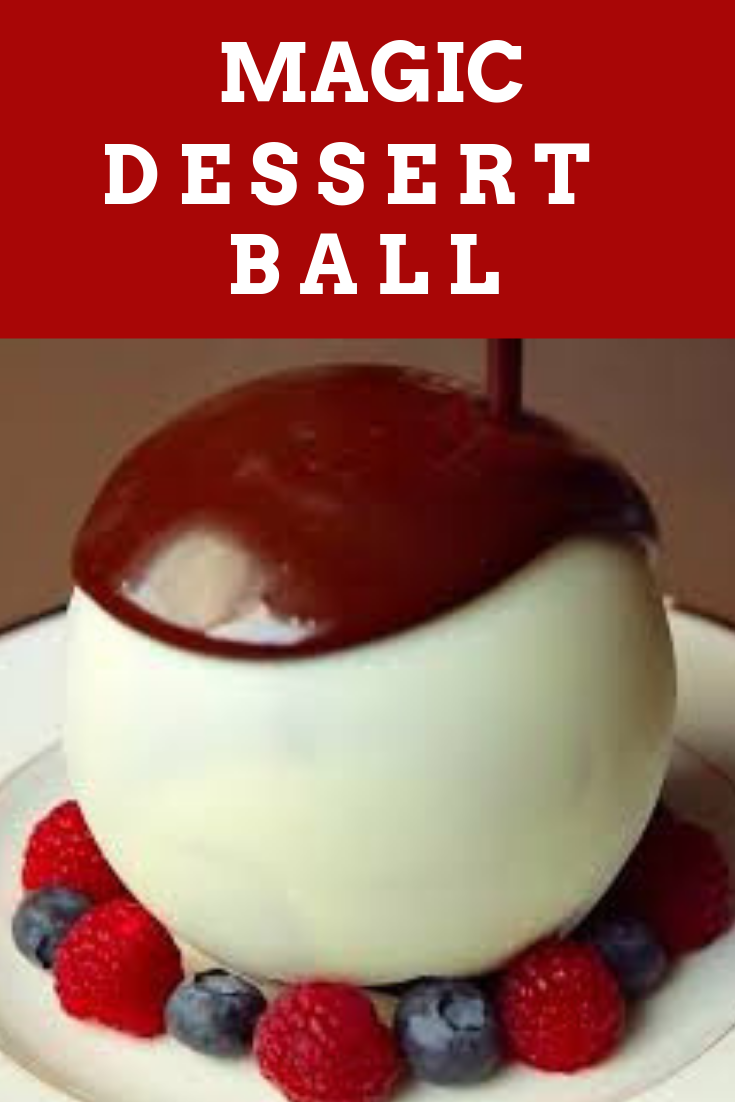 Learn how to create your own Magic Chocolate Ball here:  Magic Dessert Ball
And then make your own!  You can purchase the supplies needed below:
..
Magic Dessert Ball Instructions:
Ingredients:
Clear plastic balls
16 oz Melting Wafers
Brownies, Berries, Ice Cream or another other treat you'd like to place inside your magic dessert ball.
Directions:
Melt half of the chocolate wafers in the microwave in 20-second intervals, stirring until smooth.
Open the fillable ornament,  and pour the melted chocolate into one of the halves. Close the ornament, rotating the ball so that the chocolate evenly coats the entire surface. Continue slowly rotating.  Shake and roteate to  get the chocolate to fill any holes. Place the ball in the freezer, then rotate afer several minutes.  Continue to rotate every few minutes, 2-3 more times. Freeze for 20-30 minutes.
Remove the magic chocolate ball from the freezer. Carefully open the ornament and remove the ball.  Work quickly avoid touching the ball for too long with your warm hands, hold with a paper towel if necessary.
Dip A flat-bottomed bowl in boiling water, then dry the entire bowl. Turn the bowl upside down and place on a table.  Place one side of your magic chocolate ball on the hot bowl.
Twist the ball back and forth gently, be sure you don't apply too much pressure or the magic dessert ball will break.  Try holding the chocolate ball with a paper towel to keep if from melting from your warm hands.  Also, you may need to reheat the hot bowl several times until you are able to make an opening in the chocolate ball.  Place your magic dessert ball back in the freezer.
On a large serving plate, stack the brownies on top of each other, then surround them with berries. Place a scoop of ice cream on top of the brownies, then slowly place the chocolate ball on top. To cover up any holes or imperfections along the seam where the ball touches the plate, surround the base of the ball with more berries.
Add the remaining chocolate and heavy cream to a bowl and microwave  in 20-second intervals stiring until smooth and glossy.
Pour the chocolate sauce over the ball in a circular motion and watch the magic happen.  Enjoy!
Tags: Desserts, Recipes