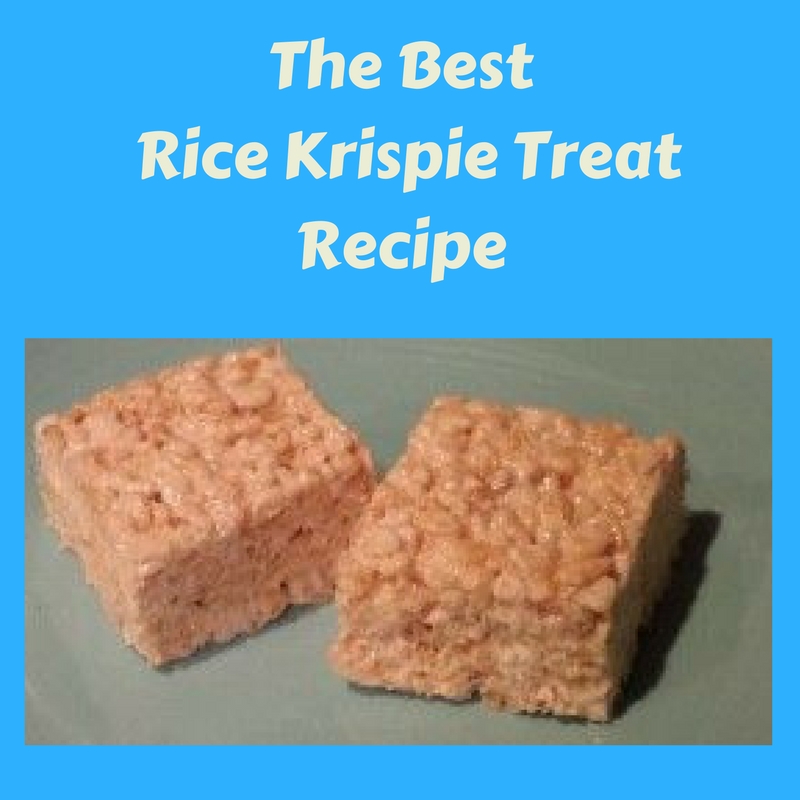 The Best Rice Krispie Treats Recipe
Ingredients
10 cups Rice Krispies cereal
1 stick salted butter
2 bags mini marshmallows, 10oz each
1 teaspoon vanilla extract
1/4 teaspoon salt
Directions
Measure 10 cups of rice cereal into a bowl and set aside.
Measure 2 cups of marshmallows and set aside.
Line a 13×9 baking pan with aluminum foil, spray lightly with cooking spray; set aside.
Spray a very large MICROWAVE SAFE bowl and a spatula with cooking spray.
Add the stick of butter to bowl. Place bowl in microwave and cook till butter is melted, start with 30 seconds and check, add another 30 seconds and check, keep doing so until butter is melted.
Add vanilla and salt to bowl, stir.
Add marshmallows (all except the 2 cups you set aside.) Microwave for 60 seconds. Stir with spatula. Keep microwaving and stirring every 30 seconds until fully melted.
Once mixture is smooth add the remaining 2 cups of marshmallows and stir well, don't microwave any more. The added 2 cups of marshmallows will mostly melt and the little lumps that are left are going to add little pockets of marshmallow goodness to the treats. Immediately pour the cereal into the marshmallow mixture bowl and gently stir until the cereal is evenly coated.
Spread the mixture into the prepared baking pan using the spatula sprayed with cooking spray. You can use another 13×9 pan placed on top to press mixture down nice and evenly.
Allow the Rice Krispie treats cool to room temperature uncovered. Once set, remove from the pan by lifting up on the aluminum foil. Cut treats into 24 squares. Enjoy! Store in an air-tight container.