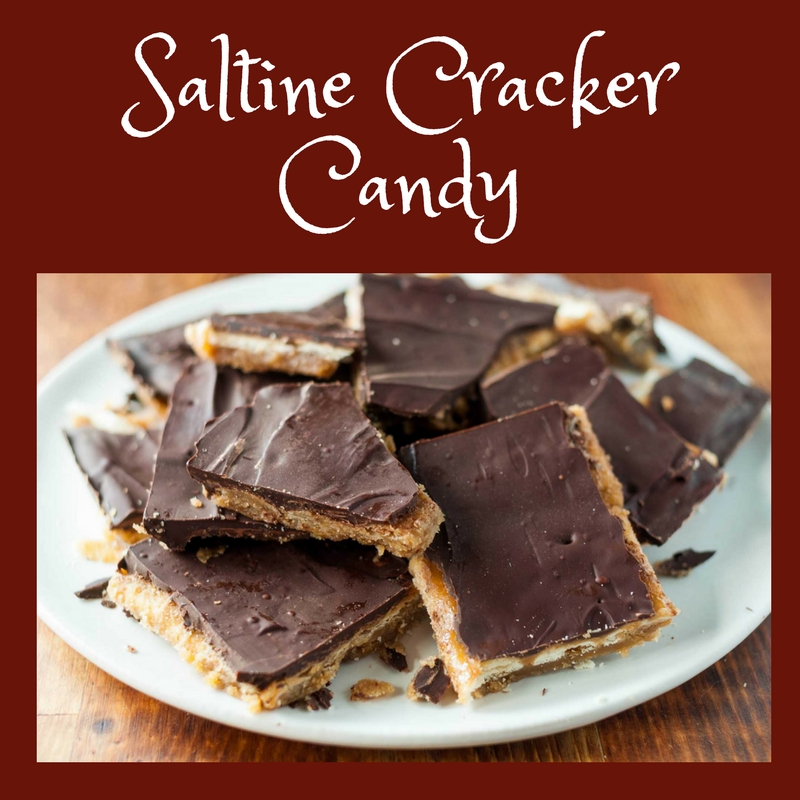 Easy Cracker Candy Recipe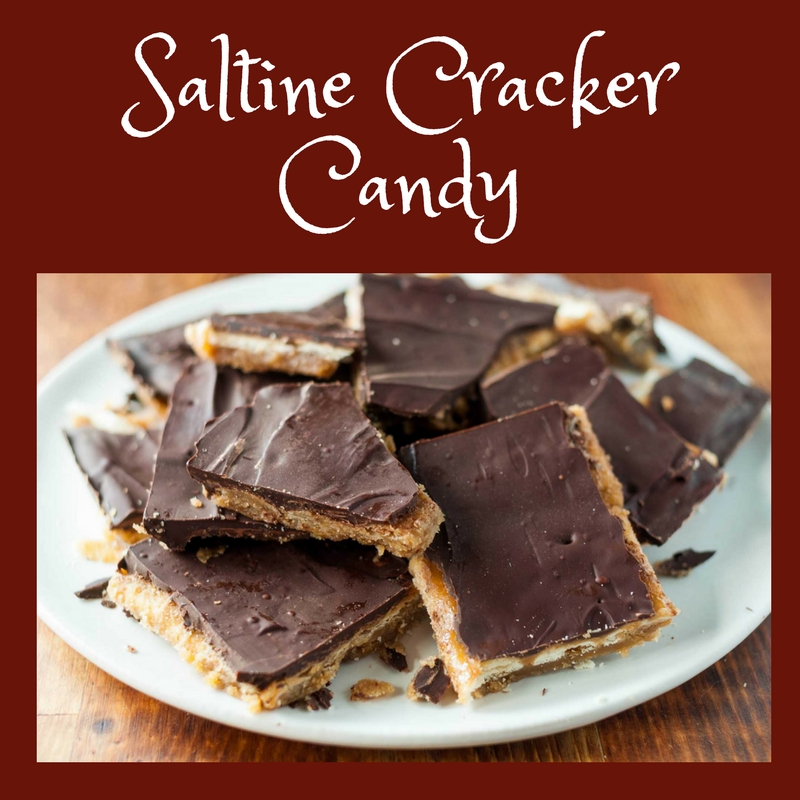 Cracker Candy Ingredients
1 sleeve of saltine crackers
1 cup brown sugar
2 sticks of butter
1 12 ounce bag of semi-sweet chocolate chips
Directions
1. Preheat oven to 425 degrees F.
2. Line a large baking sheet with aluminum foil. Spray foil with nonstick spray.
3. Arrange the saltines salt-side down in a single layer covering the pan entirely.
4. In medium pot, melt the butter and brown sugar together and boil until it turns a caramel color, it will take a few
minutes.
5. Remove pot from the heat and pour the mixture over the crackers, covering them evenly.
6. Place the cookie sheet in the oven for about 3 to 5 minutes, until just bubbly, watching carefully.
7. Remove pan from the oven and sprinkle the chocolate chips over the crackers. When the chips melt a bit, spread
them over the crackers with a spatula or knife. Spread and cover all the crackers with a thin layer of the
chocolate.
8. Transfer the pan to the freezer for about 15 minutes, or until completely cold. Break into pieces and Enjoy!